The blurb as seen on
Goodreads
:
Release Date: July 5, 2016
Publisher: Entangled Teen
304 Pages
Becca Hanson is a reader-a voracious reader. And with all those fictional friends, she never had time for real ones. Plus real ones come with uncontrollable quirks, like constantly filling a room with song, drawing on any available surface, and worst of all, dying. Real friends are more trouble than they're worth. Since her best-and only-real friend Charlotte's death six months before, Becca has returned to a life of books in order to distance herself from heartache and constant loneliness as her junior year at Sandstone High begins.

When a class project forces her into the Drama Club, she attracts the attention of not one, but TWO guys involved in the production, onstage and off. Meanwhile, she's still dealing with the grief of Charlotte's death--the fact that Charlie is away at MIT--and that she finally has to build a life for herself on her own terms. Ultimately she learns more about who she is, what she wants, how she feels--and how to find what she's looking for. (And while she isn't sure what comes next, she's pretty sure there'll be more kissing involved.)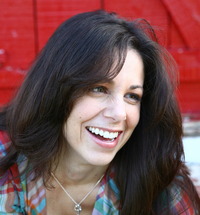 "She's not coming back, and I don't know what else to do, so I keep turning the pages."
Becca Hanson is still reeling from the loss of her best friend. For a girl who never really connected well with others, losing the one person who understood her has Becca retreating back into the safe world of books and fictional characters. Then she meets Max, and Max doesn't necessarily save her, but he helps her realize that maybe the real world has still has some good in it.
OMG I loved this book.
When I requested this from Entangled Teen, I didn't realize that it was a companion novel to Love and Other Unknown Variables. I still have not read that one (but it is now high on my to-read list) so this was my first time meeting these characters. Becca's pain was palpable. I felt for her immediately. And while I wanted her to get out and experience life again, I could also understand the safety in books. I absolutely loved the way Alexander measured time by how many pages were read in a book. For a girl whose life was consumed by books, measuring time by page count made sense. Then the unthinkable happens. Becca finds herself mixed in with the Drama Club and is forced to reach outside of her safety net. Thankfully, she has Max.
Can I just say how perfect this boy is?
"So I can see you. And just like you, I can see Thestrals, too."
I mean, come on. Thestrals!! He references Harry Potter for Pete's sakes. He pretty much had me from the beginning. But what Alexander did, and I love her more for it, is construct a boy whose understanding is mirrored by his own pain, yet his view on life is the complete opposite of Becca. While she hides, he faces it head on. Max was encouraging not forceful, understanding not pushy. He took his time with Becca understanding that she wasn't ready for friendship but he never wavered.
Aside from Becca and Max there were many other side characters who made this book what it is. No one was a throwaway and everyone served a purpose to make this world colorful and real. I couldn't stop reading once I started and wanted more once it ended. I will definitely read more from Alexander and will recommend Life After Juliet until my last breath. Just a beautiful story about loss, hope, and learning to live again.
I received an e-copy of this book from the publisher via Netgalley in exchange for an honest review.