The blurb as seen on
Goodreads:
Release Date: May 3, 2013
Publisher: Gloss Publishing
323 Pages
"Sometimes letting someone go is the ultimate act of love."

In Relentless, college student Claire Nixon and surfer Adam Parker each had a painful past too heavy to carry alone. Claire tried to push Adam away, but Adam's relentless pursuit of her heart and her secrets made her walls come crumbling down.

But now Claire's attending college a hundred miles away from Adam. With their new relationship already hanging by a thread, Adam is sent to Hawaii on business.

And Claire's first love, rock star Chris Knight, is back in her life.

Chris wants his ex-girlfriend back. Both he and Claire know that only Chris has the power to mend the final missing piece of Claire's shattered heart. But Claire's strength is tested as she is forced to confront the demons she's been running from for more than a year.

Now Claire must choose between a long-distance relationship with Adam and a second chance at true love, family, and home with Chris.
I don't get it. To quote Patrick Verona:
Ugh.
This series is really love triangle to the max. Every book it's back and forth between Chris, Adam, Chris, Adam, Chris, Adam...how about no one?

Shattered Hearts is definitely a series where you have to read each other otherwise they won't really makes sense. Pieces of You picks up right where the last book ended. However, once again nothing gets solved and Claire is a mess. I honestly think I would like this series better if Claire could just act like a person. Don't get me wrong, I understand that she's had a horrible past and I feel bad for what she went through, but just because she comes from a bad place doesn't mean I'm going to listen to her whine and feel bad for her present situation.

That being said, I honestly don't understand how two guys are sooooo in love with her. She's pretty much just stringing them both along, running to the other when one hurts her. It's unfair to the guys and just a shitty move all around. If you can't pick one, just be alone. Not that the boys are super amazing either. I mean, I like Chris to a point but just a little possessive. And then there's Adam who has extreme anger issues that Claire even commented on how he scared her! On top of that, I don't think the author understands how to separate the two relationships from each other. They both can't live without each other, both make her feel like no one else can, both she will love forever. Really? You expect me to believe that at the age of, what, 20, that both of your relationships are the 'end all, be all' of epic proportions? Everything is so overdramatic in this series, from the breakups to the hookups to everything in between. No one is living, it's just DRAMA!.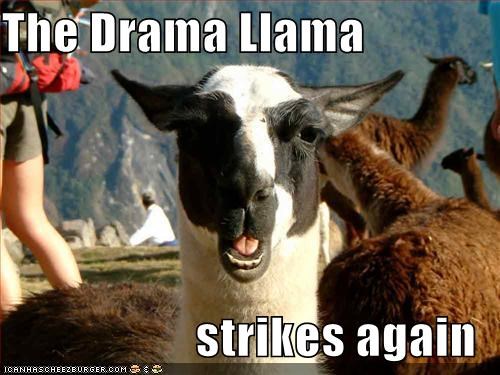 So why do I keep reading these? Well, I'm invested now. I need to see this train wreck out. Also, have this problem where I can't not finish books/series because there's a part of me that thinks it just may get better. I really just want Claire to grow up and face up to her mistakes instead of constantly running from them. And I want both guys to leave her alone, cause come on, she's obviously a mess who can't make a decision. Make it for her. Move on.