The blurb as seen on
Goodreads
: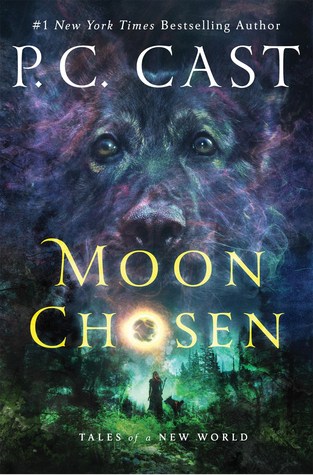 Release Date: October 18, 2016
Publisher: St. Martin's Griffin
608 Pages
#1 New York Times bestselling author, P.C. Cast, brings us a new epic fantasy set in a world where humans, their animal allies, and the earth itself has been drastically changed. A world filled with beauty and danger and cruelty…

Mari is an Earth Walker, heir to the unique healing powers of her Clan; but she has cast her duties aside, until she is chosen by a special animal ally, altering her destiny forever. When a deadly attack tears her world apart, Mari reveals the strength of her powers and the forbidden secret of her dual nature as she embarks on a mission to save her people. It is not until Nik, the son of the leader from a rival, dominating clan strays across her path, that Mari experiences something she has never felt before…

Now, darkness is coming, and with it, a force, more terrible and destructive than the world has ever seen, leaving Mari to cast the shadows from the earth. By forming a tumultuous alliance with Nik, she must make herself ready. Ready to save her people. Ready to save herself and Nik. Ready to embrace her true destiny…and obliterate the forces that threaten to destroy them all.

Yeah, that pretty much sums it up. This book made my brain hurt. At over 600 pages, it was just a mess. Moon Chosen is the first in a new series by PC Cast. It takes place in a weird dystopian/apocalyptic future where people are divided into (so far) three groups: the Earth Walkers, the Skin Stealers and the Tribe of the Trees. Each are extremely different from one another and pretty much either fear or loathe the other groups. Our story focuses on one person from each tribe: Mari of the Earth Walkers, Nik of the Companions and Dead Eye of the Skin Walkers (yup, Dead Eye). But wait, Mari is different. She is a mixture of Earth Walkers and the Companions. She's not supposed to exist and therefore lives in hiding with her mother.

I don't even know where to start.

The majority of this book was boring. I found myself skimming it towards the middle because I just couldn't focus. It was wordy, repetitive, and extremely slow. Not too mention, confusing. There was no world building at all. It was here's the characters and their people. GO! I wanted to know more. How did this happen? What caused the people to end up this way? The way it was presented just made no sense. Each race called themselves one thing, but the other races called them something else. So each tribe had at least two names and they never were really explained so you kind of had to link them together yourself and just hope you knew who they were talking about.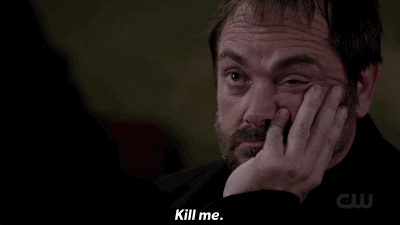 Then there were the characters. I honestly thought Mari was an 8 year old child based on the way she talked. Imagine my shock when I found out she was 18. Nik was a little better, although still not sure he's actually 23. All the characters just came across much more younger than they were supposed to be. And I didn't buy the love connection between Mari and Nik at all.

I recently went to a book signing with both PC Cast and her daughter Kristin. PC talked about how she just likes to go on and on and on in her books and she was lucky in House of Night because she had Kristin to reign her in. Well, I wish she had Kristin here because there was so much information that just wasn't needed. I don't need a two page description of a plant. Pacing! Move it along!

I will be honest, the last 100 pages or so finally had action and kept me intrigued. But that's the last 100 pages. It shouldn't take that long in a 600 page book for things to happen. The ending is a cliffhanger of sorts. Will I read the next one? Maybe. It looks like there will be Cat People. Yes, Cat People. Did I forget to mention the animals? Oh, so the Companions are called such because they have canine companions. And guess what? The dogs were the BEST PART. I cared more about what happened to them then I did anyone else.

Can we just get a book only about the dogs? I would read the shit out of that.
I received an e-copy of this book from the publisher in exchange for an honest review.