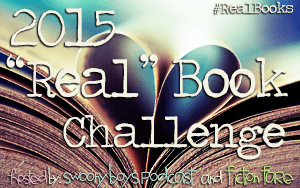 Hey guys, I know, it's been awhile since there was a post but, man, summer just wiped me. But I'm back and I'm going to be getting back to regular updates. Starting with an update on the Real Book Challenge. I haven't posted any of the books I've read since my May recap, so here's the 'real' books I read in the months of June, July, and August:
Goal: 80
Total So Far: 41
Current Level: Real Book Hoarder
So, not a lot of books being read but now we're coming into fall so hopefully it will pick back up! I'm halfway to my goal though and I consider that a plus!