The blurb as seen on
Goodreads
:
Release Date: December 9, 2014
Publisher: Loveswept
224 Pages
In the latest tantalizing Rule Breakers novel from Jennifer Chance, an irresistible alpha male follows his ex into a deadly standoff—and reignites a heated affair.

For Erin Connelly, being a good girl isn't such a bad thing. She's working her dream job at a Boston art gallery and staying out of trouble, which is more than she can say for her deadbeat mom. Unfortunately, her mother's latest misadventure lands her in the clutches of a Mexican drug lord. Now the only person who can save her is the one man Erin has no business asking for help: the sexy-as-sin army ranger who just so happens to be her former high school sweetheart.

Zander James is no gentleman—and no officer, either, thanks to Erin. Four years ago, she made a call that terminated his highest aspirations . . . and their relationship. He's never forgiven her, but when he learns that Erin's embarking on a half-baked rescue mission, he sure as hell can't let her go alone. Now, with a treacherous enemy lying in wait, the electrifying tension between them may just be Zander's undoing. Because while he may be able to keep Erin alive, he can't promise to keep his hands off her.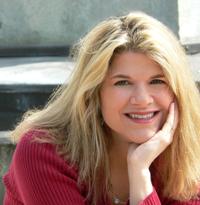 I first read Jennifer Chance when I received an ARC of
Rock It
, the first book in the Rule Breakers series. I enjoyed it immensely.
The plot brought back memories of my love for Justin Timberlake and I connected with the story and the characters. Unfortunately, I didn't get all of that with
Want It
.
This series is nice in that each book can be read as a standalone. There is an underlying connection but it's so minor that you blink, you miss it. Which worked in my favor here as I didn't read the second one. In Want It, we meet Erin Connelly, the girl who plays it safe. She works hard, has a good job, and has an okay living situation having inherited her grandmother's place and rents out extra rooms for more income. She never takes chances, never does anything risky with the exception of her mother and her high school boyfriend.
Erin's mother is basically a horrible parent. She left Erin to be raised by her grandmother while she went off and got in dead end relationship after dead end relationship only to come back to Erin when she needed something. Like money to give to the kidnappers holding her and her current boyfriend in Mexico (I kid you not). Erin, not really knowing what to do, takes a mortgage out on her house for the cash and a plan, although not a very good one.
Enter Zander James, Erin's high school boyfriend whom she hasn't seen in four years. Even though they had a bad breakup, Zander still can't let Erin follow through with her plan alone. Using his military connections, he decides to accompany Erin down to Mexico under the guise of being her boyfriend. Of course, old feelings get stirred up and Erin has to constantly remind herself to keep her head in the game.
There were parts that I liked about this book – the banter between the two, Zanders willingness to help, Erin wanting to be independent and strong. But there were also parts that I disliked such as the dramaticness of the plot. Not only do we have two people recovering from a messy breakup but we also have kidnapping, extortion, hostage negations…it was crazy. Also I wasn't a fan of the 'I'm just going to sleep with you to get you out of my head'. While it fit the character of Zander, it didn't fit Erin. Which made me wonder if the author even knew who Erin was to begin with, her character was kind of all over the place. She was quiet and controlled, then outspoken and demanding. She was weak and didn't listen when people tried to help her. For most of the book, she pissed me off. It just seemed like there was too much happening to really take time and develop the characters. It was hard to relate to any of them.
While this book wasn't my favorite, I do like Chance's writing style and will continue to read her work.
I received an e-copy of this novel from the publisher via Netgalley in exchange for an honest review.