Hey guys! I'm so happy to be joining Berkley Books and Brighton Walsh in their blog tour for
Caged in Winter
! I absolutely loved this debut from Walsh and hope that you guys will check it out too! There's also a fancy giveaway further down if you wanted to try to get your hand on a copy!
The blurb as seen on
Goodreads
:
Release Date: November 4, 2014
Publisher: Berkley Books
304 Pages
In this emotional and sexy New Adult debut from Brighton Walsh, the only thing more frightening than commitment is hope…...

Aspiring chef Cade Maxwell is immediately, viscerally attracted to Winter Jacobson. But it's not her mouthwatering curves he's drawn to—it's the strange emptiness in her eyes. When Cade saves her from a drunken customer with grabby hands, he's shocked at her response…...

Winter doesn't need Cade's help. After a lifetime of getting by on her own, she's happy to rely on herself. She's exactly seventy-six days away from graduating college, and if she can hold it together that long, she'll finally be able to rise above the crappy hand she was dealt.

But now, every time she turns around, Cade is there, ready to push her, smile at her, distract her from her plans. Winter knows she can't afford to open up—especially to a man she's terrified to actually want….
a Rafflecopter giveaway
Girl running from her past meets boy who wants to fix it. This isn't a new idea in New Adult. In fact, it's one of the most common. What it boils down to is how the author tells the story and what they bring to it emotionally that makes it stand out.
Caged in Winter tells the story of Winter, a disillusioned girl who is struggling to make it on her own as a waitress in a dive bar. She hates the job, but can make bank in tips by pretending to flirt with the clientele. When knight in shining armor Cade shows up and "saves" Winter from getting groped, he doesn't get the thank you he was expecting. Instead, Winter is furious. And here begins Cade's infatuation with this feisty, fiery-eyed girl.
Winter, on the other hand, just wants to be left alone. She's counting down the days until she can graduate and move on and she just doesn't know what to do with this boy, especially when he starts showing up after her shifts to walk her to the bus stop. Over the course of many walks, Winter slowly starts to let down her guard. Cade, ever persistent, doesn't give up until he has the promise of a date.
While I didn't swoon over the entire book, Cade was definitely swoonworthy. First, he's a chef in training. And because of tragic events in their past, he helps his sister in raising his niece. A cook and has tea parties with little girls…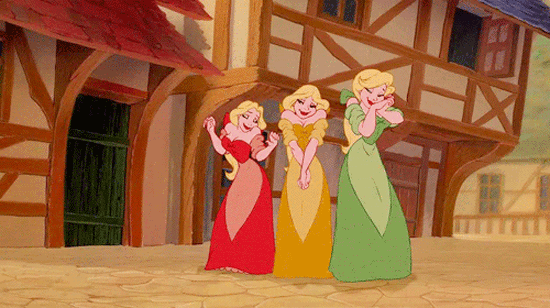 If I had any issues with this book it was mostly on the side of Winter. While I admire her for supporting herself and pushing her way through college, there comes a point where it's okay to ask/accept help. It doesn't make you weak and it doesn't make you less of an independent person. These were things Winter just couldn't understand and it just caused problems everywhere. It was hard to feel sorry for her towards the end because she was the one putting herself in that situation.
Overall, I really enjoyed this one. The chemistry was real and I felt it between the characters. I like how Walsh took the time to show that Cade wanted to get to know Winter, it wasn't just instant lust in a "let's have sex now" kind of way that plagues the NA genre. Their banter and time spent getting to know each other was what made this book for me. And I also liked the overall idea of following your own dreams and not planning your life around someone else.
A solid debut from Brighton Walsh and I look forward to reading more of her work.
A big thank you to Berkley Books for allowing me to participate in this blog tour.