The blurb as seen on
Goodreads
: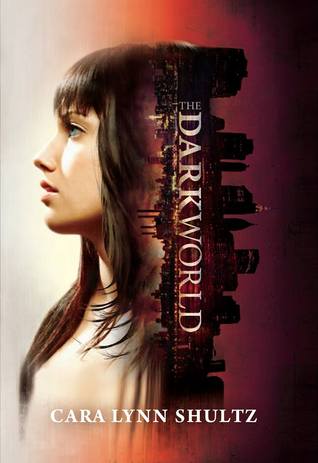 Release Date: May 27, 2014
Publisher: Harlequin Teen
384 Pages
Paige Kelly is used to weird--in fact, she probably corners the market on weird, considering that her best friend, Dottie, has been dead since the 1950s. But when a fire demon attacks Paige in detention, she has to admit that things have gotten out of her league. Luckily, the cute new boy in school, Logan Bradley, is a practiced demon slayer-and he isn't fazed by Paige's propensity to chat with the dead. Suddenly, Paige is smack in the middle of a centuries-old battle between warlocks and demons, learning to fight with a magic sword so that she can defend herself. And if she makes one wrong move, she'll be pulled into the Dark World, an alternate version of our world that's overrun by demons-and she might never make it home.
I seem to be in the minority when I say that I disliked this The Dark World. This is the first book I've read by Cara Lynn Shultz, and I wasn't quite sure what to expect. I haven't heard much about it, but it has a good average rating on Goodreads. I had hoped that I'd enjoy it, as it has an interesting premise and a sweet cover. Sadly, I struggled through this from the very beginning.
In The Dark World, Paige Kelly is a high school student, who is an outcast among her peers. They believe that she talks to herself, and refuse to associate with her, especially since she has a bitter rivalry with the most popular girl in school. Little does anyone (including Paige herself) know, there is a separate world that explains her "insanity." With the help of a trained savior, Logan, Paige begins to learn to protect herself from the demons, and warlocks of the alternate world. But danger is lurking close, and puts her on a path that she could have never imagined.
I can't pinpoint exactly what it was that made me find this book dreadfully dull, but I believe it was a combination of things. I couldn't connect with any of the characters, nor did I really feel sorry for them. Everything about this book was predictable, and I grew increasingly annoyed with knowing what was going to happen next. Paige's quick acceptance of (a few) astonishing discoveries didn't sit well with me. I know that if I had been in her situation, I probably would spent a lot of time in denial and stayed locked in my bedroom for a few days, or months. The dialogue felt forced and awkward--especially when the characters try too hard to be funny, which happens a lot. Some of the passages were actually painful for me to read. Some of them made absolutely no sense. The romance happened too quickly for my taste. One minute, she barely knows Logan exists, and the next she's completely in love with the guy. I couldn't get on board with the relationship. The pacing of the book was choppy, and the events within the story all happened in a short period of time, which didn't fit the situation, in my opinion.
The Dark World
also seemed very much a melting pot of common YA trends of which I have tired. I don't know that I will pick up the sequel. I think I already have a good idea of the major "twist" in the series. I'm not all that interested in continuing this series, nor will I rush into reading Shultz's other works. This book was mediocre, in my opinion. It had some light entertainment, but more often than not, I was checking to see how much longer I had until I was done.
I received an e-copy of this novel from the publisher for my honest opinion and review via Netgalley.