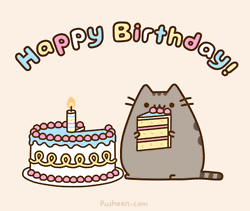 I'm sure many of you know Jen from
The Starry-Eyed Revue
. Over the past two years, she's become one of my closest blogging buddies. Jen listens to me rant about life, and books, and doesn't tell me to shut up--though I definitely deserve it. She's absolutely lovely, and she sent me the greatest birthday package last year. I'm still reeling from all the awesome! Her own birthday was last week, and due to a stressful school load, I was MIA from not only the blog, but my friends' lives. So I missed it.
Luckily, there was an event yesterday at which I volunteered called
Ohioana Book Festival
. And after telling the YA authors how horrible of a friend I am, they gracious allowed me to include them in my belated birthday present for Jen!