The blurb as seen on
Goodreads
:
Release date: 1/14/2014
Publisher: Forever
405 Pages
He was taking the long road. She was taking the road to nowhere. It just so happened that they led to the same place…

When everything falls apart, love remains . . .

THE EDGE OF ALWAYS

Camryn Bennett has never been happier. Five months after meeting on a Greyhound bus, she and her soul mate Andrew Parrish are engaged—and a wedding isn't the only special event in their future. Nervous but excited, Camryn can't wait to begin the rest of her life with Andrew – a man she knows in her heart will love her always. They have so much to look forward to—until tragedy blindsides them.

Andrew doesn't understand how this could happen to them. He's trying to move on, and thought Camryn was doing the same. But when Andrew discovers Camryn is secretly harboring a mountain of pain and attempting to numb it in damaging ways, there is nothing he won't do to bring her back to life. Determined to prove that their love can survive anything, Andrew decides to take Camryn on a new journey filled with hope and passion. If only he can convince her to come along for the ride…
Needless to say, I was not a fan of the first book. But I decided to give the second book a chance since we've gotten passed the meeting and general drama, but boy was I wrong.


This series is a perfect example of two people who don't want to deal with having responsibility. At The Edge of Never, Camryn and Andrew get their happily ever after with an engagement and baby. However, at the beginning of The Edge of Always, Camryn starts to think that maybe having to baby wouldn't be a good idea because then they would have to stay in one place and actually live their lives. Oh god the melodrama that was her subconscious. I'm sorry, but Camryn really is a horrible person and I do not understand how Andrew loves her.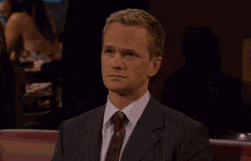 This story was extremely predictable from the beginning with the tragedy the two of them share up until the end. But instead of dealing with their tragedy, they decide to hit the road again for another extended road trip. It's just so convenient how in every town they go to they're able to perform: the bar just happens to have an open mic night that night, the local waiter just happens to be a drum player and knows the exact song they're going to sing, a band cancels last minute and they need a replacement performer. They also conveniently make just enough money to last them so that they never have to dip into Andrew's inheritance money (another convenience).
The road trip was full of useless plot and drama. It was boring. Their car breaks down, they sing, Camryn has a break down, they have sex, they get drugged (but nothing ever comes of this), Camryn starts to panic, they have sex, Camryn complains….Ahhhhhhh. Finally the road trip comes to a close when Camryn reveals that she finally wants to settle down in Texas…wait no, North Carolina, wait now it's Texas, nope, finally it's North Carolina. But in all truth, it doesn't' matter because whatever house they buy now they can just sell when they decide to travel again.


Thank God this was the last one because these characters are seriously ridiculous. There was no depth to their personalities, they were both very one-dimensional. Camryn was the selfish one while Andrew was the selfless one. And their life just worked out so perfectly in, what felt to me, a forced and rushed ending.
I get wanting to get away from life every once in a while and I know that there are people who choose to live life on the road, moving from one place to another like they need it to breathe. I did not feel this with these two. Camryn was just indecisive and didn't want to take any responsibly for her actions or life and Andrew was the puppy who followed her loyally. This was one read trip I could have done without.
I received an copy of this novel from the publisher via Netgalley for my honest opinion and review.