The blurb as seen on
Goodreads
:
Release Date: April 4, 2011
Publisher: Worthy Hen Productions LLC
50 Pages
Bronte & Frank go to Moscow™ is a charming children's story that takes you on a fun-filled adventure around the city of Moscow in Russia. The heartwarming story of a little girl and her bear is a hardcover picture book, packed with educational activities, stickers, insider recommendations and a bonus CD. Ages 3+
VISIT THE AUTHOR:
FIND THE BOOK:
Review:
Bronte & Frank Go To Moscow
is a sweet story for young children. It's interactive so it will keep their attention. The drawings are cute and child-like.
When I got an email asking to review this book, I was a bit cautious. I'm by no means a children's book reader. But as soon as I saw the book, I was excited to give it a try.
This is a great book, especially for family actually traveling to Moscow. The inside cover has emergency numbers and informational websites and medical information for the city. That is a great reference for children and adults alike. It talks a lot about the buildings and culture in Moscow. It even includes the written Russian language. Very informative for a children's book. This is the kind of book that I'd like my children to read. They can learn about the world, while developing reading and writing skills.
I appreciated the glossary at the end of the story.The way the story incorporated the Russian wasn't seamlessly done, but the glossary made it much easier to understand. It is a great way to go over foreign vocabulary with your children and a fun way to learn a new language.
At the end of this book, there are some activities for little kids. There is a place to practice writing phrases in Russian and English. There is a page about the emblems and flags to view and then color in. Plus a page for putting stickers where your children have been! There is a lot of coloring for kids to do and even a place to write about their travels.
Bronte's interactions with Frank were very sweet. I remember having a teddy bear that I was extremely close with when I was a child.
The book is cute and definitely a good book for kids. I think they will enjoy this, mostly in preparation of a travel themselves.
I received a copy of this book from
JKSCommunications
for my honest opinion and review.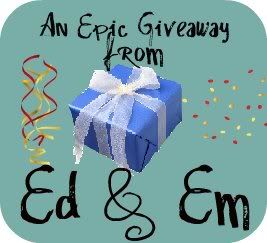 Giveaway Details:
1 Winner will receive a Hardback Copy of Bronte & Frank Go to Moscow
Open US/CA
Ends 5/5/2012
a Rafflecopter giveaway